The Queen of Versailles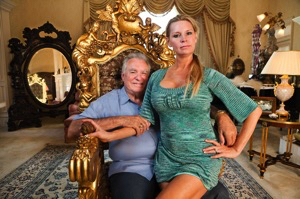 While this documentary film was released all the way back in 2012, I did not learn about its existence until this month. The film introduces the Siegel family and their extravagant billionaire lifestyle as they begin construction on their dream mansion, which is inspired by the Palace of Versailles.
However, their plans soon come to a halt as the timeshare empire they built crumbles during the 2008 financial crisis. The family proceeds to engage in ever more ridiculous behavior as their budget tightens. You will want to tape your mouth shut for this film, otherwise it will spend a lot of time dropping to the floor.
Generation Wealth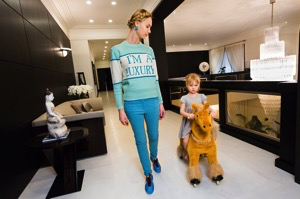 The Baader-Meinhof Syndrome was alive and well this week as I browsed Reddit. Having watched The Queen of Versailles only a few days ago, I found it remarkable to see an image from the film in my Reddit feed. However, instead of taking me to The Queen of Versailles, the post was about a new film and project titled Generation Wealth.
The film comes from Lauren Greenfield who also directed The Queen of Versailles. Her new project consists of multiple mediums: a museum exhibition, a photographic monograph, and a feature documentary film (July 20th, 2018 US & UK theatrical release). This work examines society's increasing obsession with wealth over the last 25 years.
With her new film, Generation Wealth, she puts the pieces of her life's work together for in an incendiary investigation into the pathologies that have created the richest society the world has ever seen. Spanning consumerism, beauty, gender, body commodification, aging and more, Greenfield has created a comprehensive cautionary tale about a culture heading straight for the cliff's edge. Generation Wealth, simultaneously a deeply personal journey, rigorous historical essay, and raucously entertaining expose, bears witness to the global boom-bust economy, the corrupted American Dream and the human costs of capitalism, narcissism and greed.
I probably won't get a chance to view this documentary until later this year, but nevertheless I am very much looking forward to it.