Sortem for Amazon is an extension for Google's Chrome web browser which provides an additional sorting option when looking at search results on Amazon.com.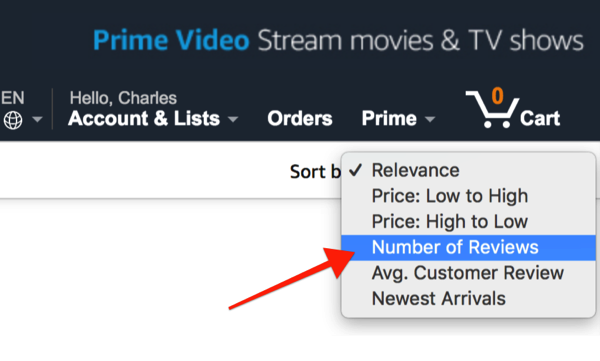 To find the best products, one might think that sorting by product rating (avg. customer review) is the best way to find the highest quality products. After all, if people like a product they will rate it highly. However, that sorting method does not consider that products with fewer ratings are more likely to be rated higher than products with many ratings.
For example, if product A has a single 5-star rating, it will be ranked above product B which has 1,000 4 and 5-star reviews. This is because a single perfect 5-star rating is ranked above 1,000 reviews which average out to a 4.5-star rating.
While sorting by the number of reviews doesn't magically display the absolute best product as the first result, it does provide a useful sorting option that can be used in conjunction with filtering by product rating.